I want justice, no more, no less.
If you'll give us justice we won't need charity.
-Mother Jones
~~~~~~~~~~~~~~~~~~~~~~~~~~~~~~~~~~~~~~~~~~~~

Hellraisers Journal, Saturday December 9, 1905
From the Albuquerque Evening Citizen:
Rich of Gotham Frolic While Children Stand in Breadline One Block Away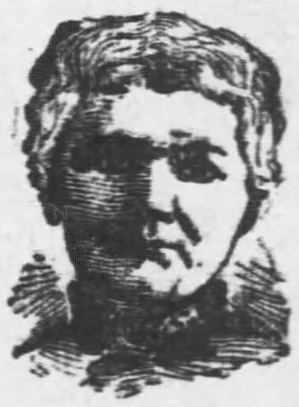 In an article which appeared yesterday in the Albuquerque Evening Citizen, Mother Jones describes the ostentatious display of wealth at a Madison Square Garden horse show while the children of the poor queued up for stale bread one block away.
Mother describes the Rich Spectators:
Hundreds of men and women, dressed in the height of what they called fashion, were seated in boxes, facing a circle, where well-bred horses, beautifully kept, beautifully fed, beautifully groomed and carefully sheltered from the cold blast of a November evening, were prancing about on the tan bark.

The horse show was in progress. The great garden was hung with gay bunting, the air was oppressive with the perfume of cologne and flowers. Pecks of diamonds glistened at the ears and breasts of the women. Orchids, which I am told cost $5 apiece, were as common at the corsages of the society dames as are daisies in an uncultivated meadow in July.
Mother describes the Hungry Children of the Slums:
I walked a hundred paces east, toward the corner of 27th street, and Fourth avenue. A little army of children from the slums was drawn up before Cushman's bakery. Those children are there every night at 6 o'clock, drawn up in a line of misery. They came for free bread-stale bread, something to hold together the bodies and souls of brothers and sisters and fathers and mothers.
Continue reading "Hellraisers Journal: Mother Jones on Rich at Horse Show & Children on Breadline, One Block Away" →